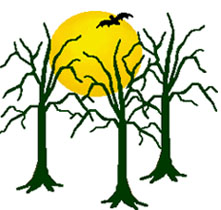 Late one Halloween afternoon, I was lost and desperately trying to think of a costume. But then, with a search of the web, I found my perfect costume: Raggedy Andy Warhol!
And now, in order to help others who are looking for great costume ideas - whether it's for Halloween, a costume party, or any other festive event - I've compiled an extensive list of costume ideas and tips and posted them here for you.
Some of the ideas are quick and inexpensive, while others require more time and money, but there are plenty of great ideas here to choose from.
Just use the links to the left to navigate this web site and hopefully you, too, will find the perfect costume. If your web browser is not frames compatible, click here for navigation links.